Connecticut's
Finest
Karate &
Kick-boxing
Academy

Home
Sensei
Karate
Kick-boxing
Aero-kick-boxing
Schedule
Directions
Dojo Rules
Links
New Photos
of the Dojo and
Fitness Center
&nbspClick Here.&nbsp
Please take a
look at
&nbspour brochure.&nbsp

It will take
a few minutes to download.

You will need
Adobe Acrobat Reader.

Shindo Ryo Karate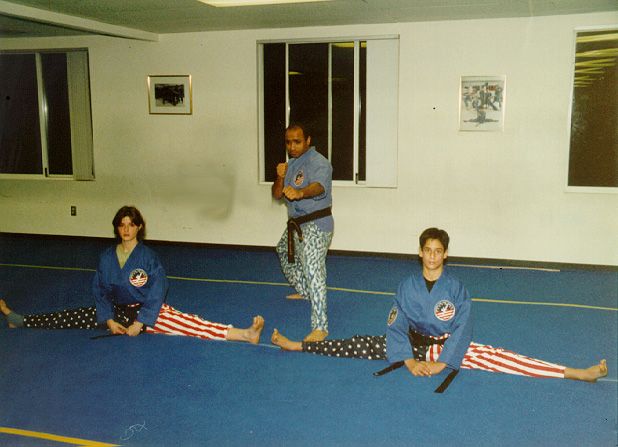 KARATE
Karate is a system of unarmed fighting using kicks and hand thrusts. Traditional karate focus on KATA (pre-arranges sequences of movements) and techniques training. Kicks and punches are usually pulled to avoid injury. Sport and full-contact karate students train to score points and to win in competition. You are required to wear a GI (or uniform) and you earn a BELT as you master each level of training. Training involves repitition of forms and structured drills. Methods vary in all DOJOS (or training halls) and is influenced by the instructors expertise. All styles have great and devastating power. What style works depends on the specific situation. Sensei Ali teaches a form which combines exercise, and the Okinowan Shindo-Ryu karate style which emphasizes strong, linear offensive techniques and soft circular, defensive techniques and KATA practice.
For more information please call
Connecticut's Finest Karate and Kick-Boxing Academy at
203-323-5425



Send your comments & questions.

Connecticut's Finest Karate
and Kick-Boxing Academy
---
© 2002 CFKA Inc. All Rights Reserved.